Nowadays, managed service providers (MSPs) perform a wide range of services specifically tailored to the needs of each customer. Some of these services include network security and management, software-as-a-service, data backup, cloud management, server management and virtualization, and day-to-day IT support.
In a nutshell, an MSP's job is to keep you and your systems protected and up and running for as long as possible. Having an MSP catering to your IT needs means that you have a dedicated team of experts monitoring your network 24/7/365.
However, one important service that's often overlooked is an MSP's ability to offer exceptional hardware configuration services. If you're scratching your head thinking what exactly hardware configuration is… well, we got you covered! Read on to learn more.
What is hardware configuration?
Hardware configuration is the system resource settings assigned to a particular device. According to IBM, hardware configuration allows you to define I/O (input/output) configurations to both the software and hardware from a single, interactive surface. What this means is that computer specialists have the ability to improve hardware performance by tweaking certain configurations.
Hardware devices have particular configuration settings that can impact your system's overall functionality and performance. Device configurations include accessible memory, connected devices, disc drivers, modems/serial ports, as well as some power management features.
What is the difference between hardware and software configuration?
Computer hardware and software are two different components that make up a computer system. Software needs a hardware device to run on, and hardware without software is just a glorified paperweight. While one needs the other to function, hardware and software configuration have different functions and abilities. For instance, hardware deals with tangible parts that have a myriad of different functions while software mainly deals with hundreds of lines of code to implement a certain process.
When hiring an MSP, it's important to understand your software and hardware needs. Why? Because having a complete understanding of what you're lacking is essential to getting the most out of your MSP's services.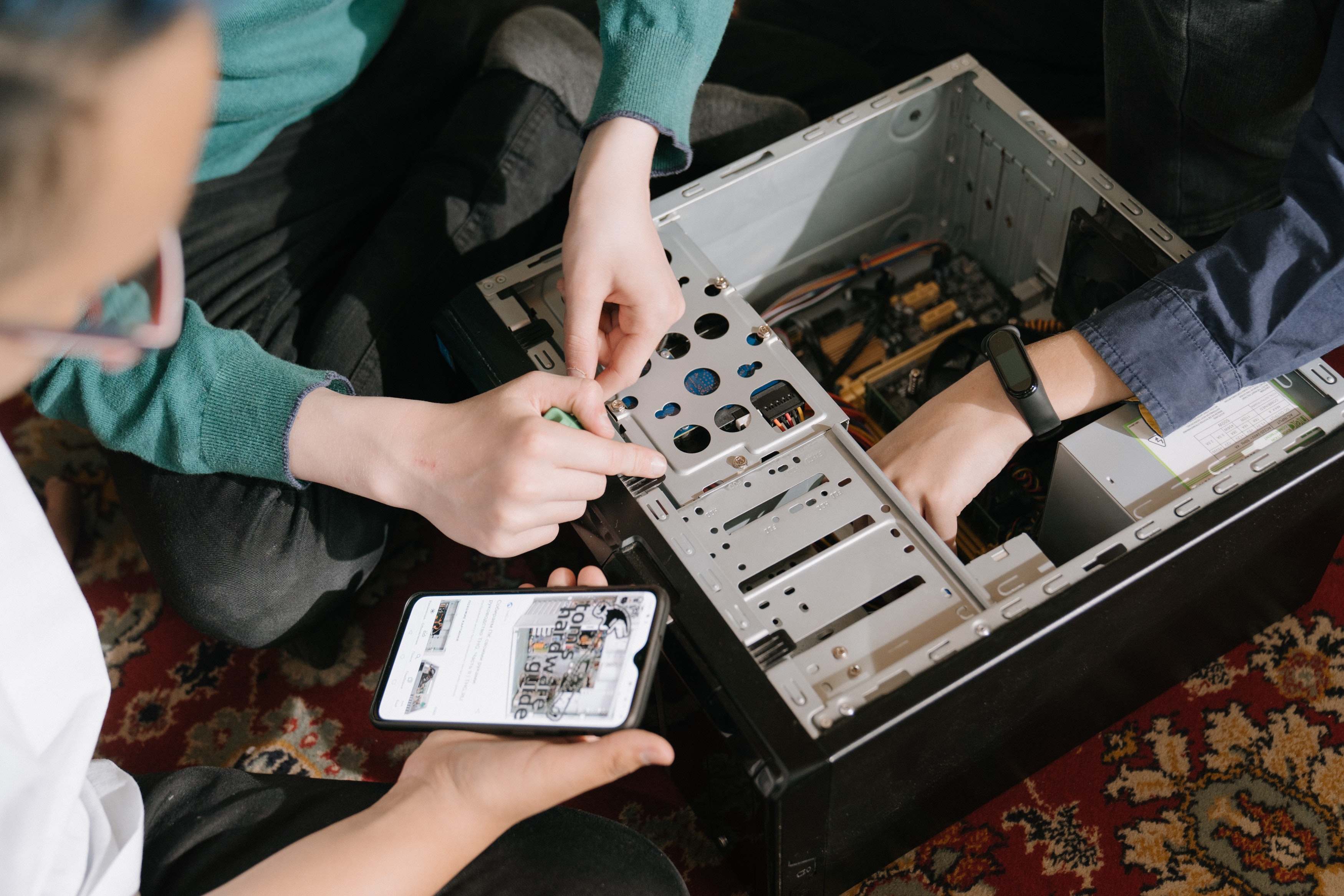 Benefits of Hardware Configuration
Before we explore the benefits of hardware configuration, it is important to understand that companies have unique needs and requirements. What may benefit you may not exactly benefit another company. With that in mind, let's talk about the general benefits of hardware configuration:
Easier maintenance and management
Better organization especially for larger companies
Predictable costs
Increased reliability
Mitigate risk which could result in downtime


Can an MSP increase computer hardware performance?
Of course! Computer technicians should be able to increase a computer's hardware performance depending on the device's model. For instance, a hardware upgrade can, at times, fix a slow-running computer. However, if the device you have is outdated - there really isn't much to do but to upgrade. Some of the easiest hardware upgrades to consider are:
Adding More RAM - RAM stands for random-access memory. The faster your RAM is, the better performance your PC will have. With faster RAM, your computer's processing speed to perform certain tasks and functions generally become faster as well.
Expanding Hard Drive - Your hard drive is where you keep all of your data such as documents, media, and programs among other things. Basically, your computer's hard drive works as your virtual storage device. When it comes to expanding your hard drive, your device will then have more capacity to store more files as well as more speed to be able to cater to more programs. If you want faster speed and better reliability, consider upgrading from a hard disk drive (HDD) to a solid-state drive (SSD).
Newer Graphics Card - For businesses that heavily deal with graphics and video software, an upgraded graphics card can provide a faster and more efficient rendering process that would otherwise take forever with an outdated graphics processing unit (GPU).
By no means is this a comprehensive list of the ways an MSP can help you make use of your device to its maximum potential. The most vital question is to look at your business processes and determine where you need upgrades the most as certain types of upgrades don't come cheap. And, always remember, as your computer ages, the slower it will become. Ask your IT department or your IT services provider about a holistic and more manageable solution to your hardware's lifecycle.
Hardware configuration management is a continuous process where your IT department or your IT services provider (MSP) helps you manage your hardware maintenance costs and give room to the upgrades that make sense at a certain period of time. Usually, IT directors and managed IT services providers develop IT strategies that help extend the life of your company's IT hardware and maximize its value through regular maintenance and monitoring.
Configuration Management System: What It Is and What You Need to Know
For managed IT service providers, configuration management (CM) is an important responsibility that ensures the health of a company's various computer hardware and software, servers, and overall network. CM aims to establish and maintain consistency of a product's performance, functional, and physical attributes with its requirements, design, and operational information throughout its life. CM deals with a lot of automation to determine a standard operating environment (SOE) without the need to do every process manually which could be time-consuming.
Sounds like a mouthful? Put simply, having a configuration management system is a proactive process that allows you to quickly identify problems in your system and apply the necessary solution in a timely manner. This process can be used by a company's IT department to check which components have been recently changed and why - making it easier for engineers and technicians to keep track of the changes in the system. Having a solid configuration management system allows a company to accurately keep track of everything that's going on in its systems.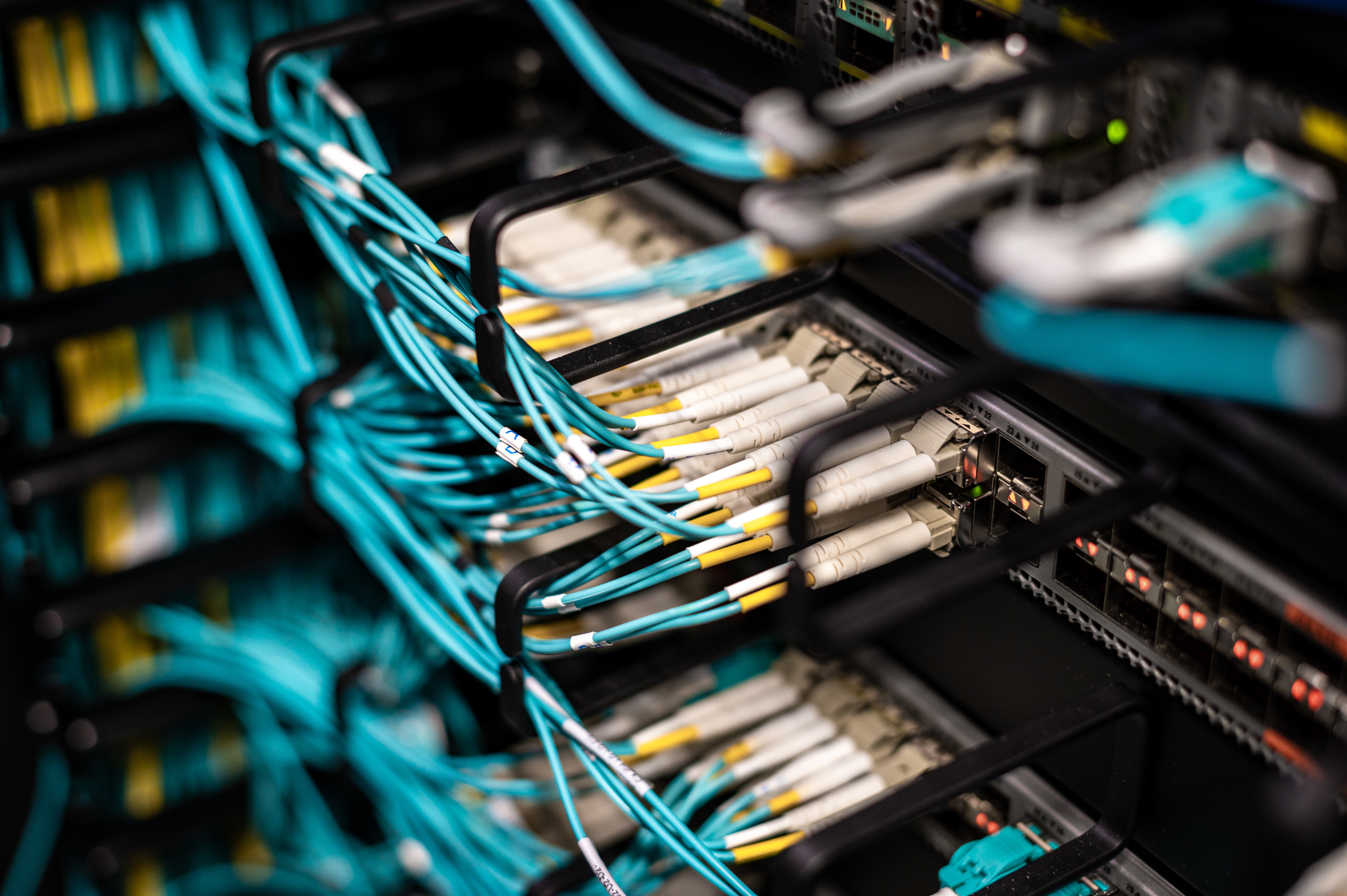 Wrapping Up
Poorly configured IT systems that lead to downtime usually results in unhappy and unproductive employees. Some IT strategies that may help in mitigating the risk of downtime are: using a centralized database, proper server maintenance, securing mobile platforms, and many others. Hardware configuration management tools, which are largely automated processes, provide a more accurate view of your system's status by keeping track of the state of your resources.

Through proper hardware configuration, expect that your company is getting customized specifications based on your current needs. You can say goodbye to expensive consultants and save time and money knowing that your resources are running seamlessly. If you need help with your hardware configuration management, ETech 7 offers a free consultation to help you identify current problems and plan scalable solutions. Talk to a hardware configuration expert today!