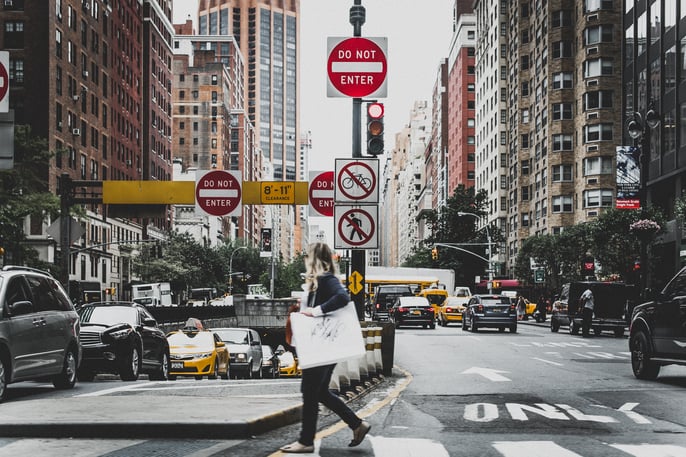 New York City has approximately 1,779,932 small businesses. In fact, NYC comes in second place, just behind LA as a hot spot for small business owners. Needless to say, the business world is on the move which means you should be too. Bright-eyed and ambitious, your central goal as a small business owner in NYC, should always be to improve the growth of your business.
The term business growth refers to both physical and financial growth. Owners of small to medium sized businesses should have long term goals of opening several offices or stores, as well as growing their business incomes and profits.
Any snappy article written on the world of owning a small to medium sized business will tell you again and again that growth and planning ahead is your ticket to success.
So, what's the first step in business growth? Caution; answers and results may vary.
Imagine the following, highly realistic scenario:
You're out having coffee with a fellow small business owner. Casually, they mention what they plan on doing to help their company flourish. Perhaps they say something about outsourcing some aspects of their business, and you think to yourself: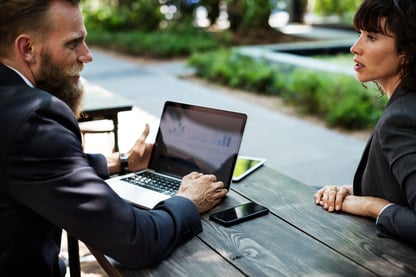 "Hey, that sounds like a great idea."
So, why not start by outsourcing your IT services?
Afterall, your IT network is the heart and veins of your company. Like all businesses, you depend on it to keep things running smoothly and efficiently. With technology advancing boundlessly and the IT world ever-evolving, staying at the front of the race is vital to the safety and performance of your company.
But how do you know outsourcing your IT services is the correct strategic move for your company?
Be on the look out for the following 5 signs to help you figure out if your business is ready to outsource it's IT services.
Sign #1
Your business is wasting a lot of time.
Has unwanted downtime been impacting your business? IT outages are notorious for distracting employees from their core focus or even worse, preventing them from working at all. A flaw in your IT network can seriously slow down your staff productivity. The pressure of keeping up with new technology is extremely time consuming, not to mention expensive. IT outages, interruptions, and/or failures can take a serious chunk out of your business day and result in hours of wasted time; perfectly good time that could be used for actually running your business.
Sign #2
Security fears keep you up at night.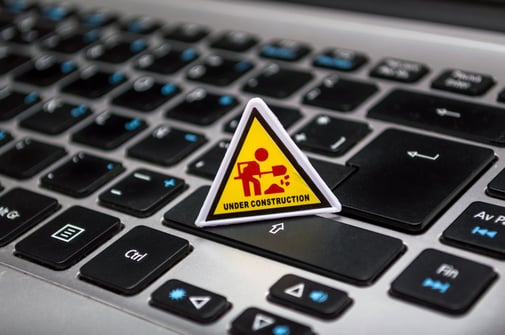 Are your company's servers, laptops, or PCs vulnerable to security threats such as viruses or spyware? Working with potentially vulnerable equipment can put your company's data at serious risk. Imagine the impact of a hardware failure. Can your company afford to lose critical business data? Ours can't. No wonder you're having trouble sleeping. Outsourced IT support is effective around the clock as your servers are constantly being monitored. Offsite server backup means that no matter what, your data is safe, secure, and backed-up.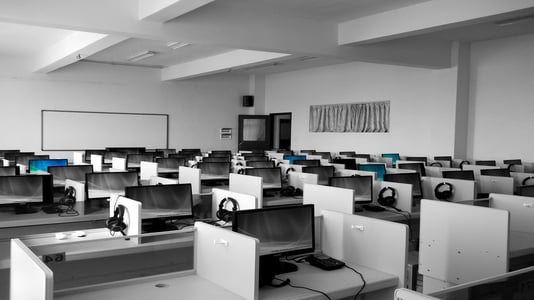 Sign #3
Your company has surpassed 500 users.
It's integral to keep up with your business as it continues to grow and flourish. Once your company exceeds 500 users, it's time to let the professionals step in. A user network this size becomes quite complicated and a single IT guy simply won't cut it anymore. With this increase in users comes an increase in vulnerabilities and needs. Your business now requires a team of dedicated pros, fully prepared to handle your daily IT struggles.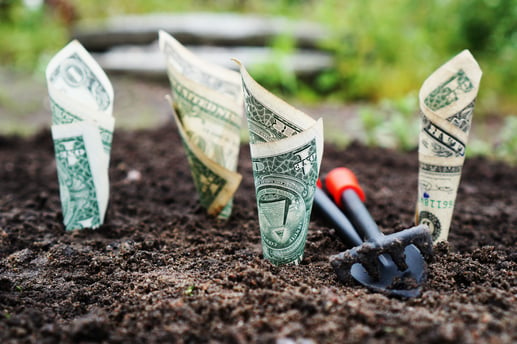 Sign #4
You're not making your money work for you.
Hiring an inhouse IT guy means providing a full time salary (40,000 or so a year) not to mention benefits and other costs. For all this, you're only getting one person for a job that surely requires more than that. As we mentioned back in Sign #3 - as your business grows, you'll need to keep up with it. Why not recruit a whole team of professional and qualified IT guys and put your money where your mouth is? A study by "Gartner Inc. estimates that 80% of businesses with fewer than 300 employees would realize significant savings from outsourcing e-mail management alone." Outsourcing your IT services gets you more bang for your buck and more minds for less money.
IT companies are often able to provide access to services and equipment at far lower costs than your business would incur trying to go at it alone.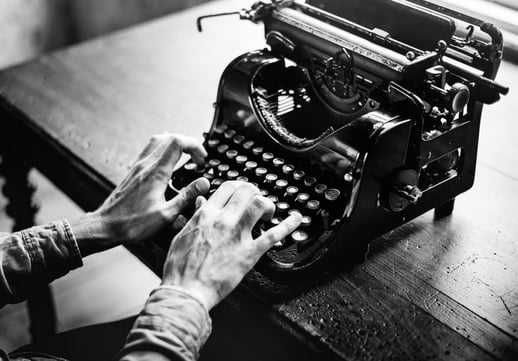 Sign #5
Your technology is trailing behind and you're letting it.
Have you been neglecting your business?
Would you go five years without updating your cell phone? Probably not. New technology comes out so rapidly, it's hard for us to keep track of it - but that's exactly why it's so important to stay in the loop. Keeping your technology updated is an important way to keep your business running quickly and efficiently. By putting this burden on a team of eligible professionals, your business will always be competitive and up to date with the newest software - that's one less thing for you to worry about.
Does any of this seem familiar to you?

Then maybe it's time to seriously consider outsourcing your IT services. When your bussiness' IT needs become complex and overwhelming, remember that you don't have to take them on alone. Let technology be more than a necessary evil and do what's best for your business and employess.