DIGITAL TRANSFORMATION is a buzz word we can't seem to stop talking about. Now, you may be asking yourself, "what exactly is a digital transformation and how will it improve my business?'"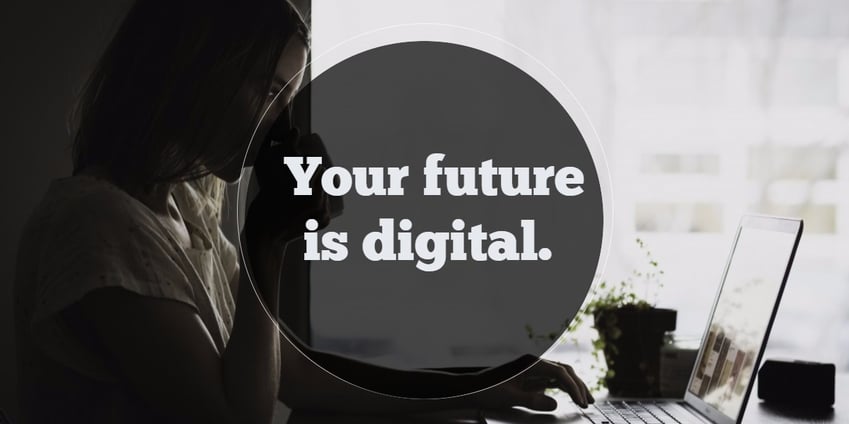 We're glad you asked.
Overview
Well, a Digital transformation is simply the change associated with the application of digital technology in all aspects of human society. The transformation stage means that digital usages inherently enable new types of innovation and creativity in a particular domain, rather than simply enhancing and supporting the traditional methods.
The goal of undergoing a Digital Transformation is to thoroughly improve all aspects of your business, essentially making changes for both your present and future business endevours. A Digital Transformation is extremely beneficial for company development.
An expanding business undergoes a digital transformation to become more relatable to consumers and to drive long-term growth.
Companies must be able to keep up in an ever-changing digital economy.
Thus, Developing a Digital transformation plan is all about reviewing how your business' daily operations, organization, products, services, and technologies affect your business success, and how they can be improved. Every good business owner knows that monitoring a project's key performance indicators (KPIs) shows you the impact a targeted campaign is making on your company's success. Analyzing these metrics is a great place to start when planning a digital transformation. Knowing where you stand both amongst your competitors and within your individual goals helps you determine which alterations will benefit your company the most.
Undergoing a digital transformation is essential to your business, as without one, your company will not survive in our tech heavy society. Because every industry market is different, choosing the right digital transformation strategy for your business is imperative.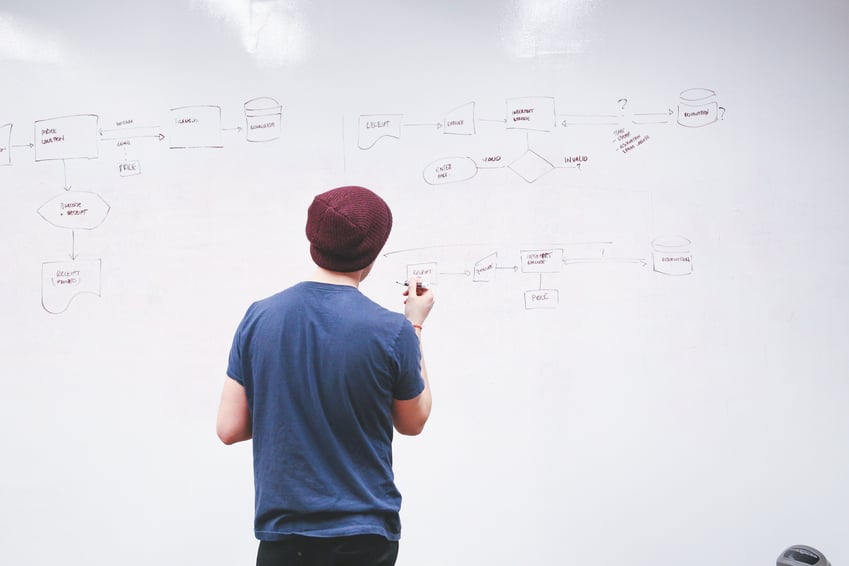 The 2015 Digital Business Global Executive Study and Research Project by MIT Sloan Management Review and Deloitte identifies strategy as the key driver in the digital arena. Companies that avoid risk-taking are unlikely to thrive and likely to lose talent, as employees across all age groups want to work for businesses committed to digital progress.
What Can My Business Gain From a Digital Transformation?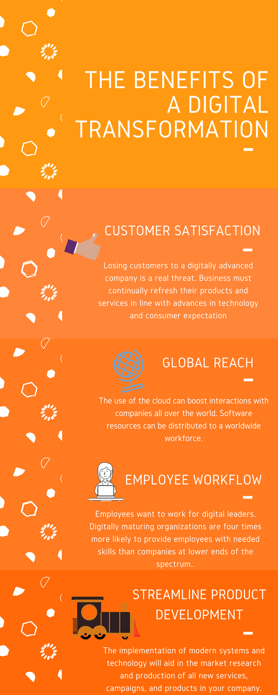 Companies can improve customer satisfaction and increase employee performance by performing a digital transformation. By modernizing your business with digital products and services, you'll be able to keep up with the competition all while improving distribution, marketing, sales, labor automation, and enhanced corporate control.
Do the benefits outweigh the time and effort needed to complete a digital transformation?
Absolutely! And here's why. A digital transformation can be a slow or expedited process depending on your comfort level. Small changes can be made over an extended period of time so that you can accurately monitor the results of these changes. Alterations such as having a Digitally immersed staff is a small change that can make a huge difference.
And the big question...
How do I begin to develop a Digital Transformation Plan?
"The power of a digital transformation strategy lies in its scope and objectives."
The MIT Center for Digital Business created a guide that they discovered through their experience with helping clients around the world. This Framework is designed to help businesses navigate through their own Digital Transformations.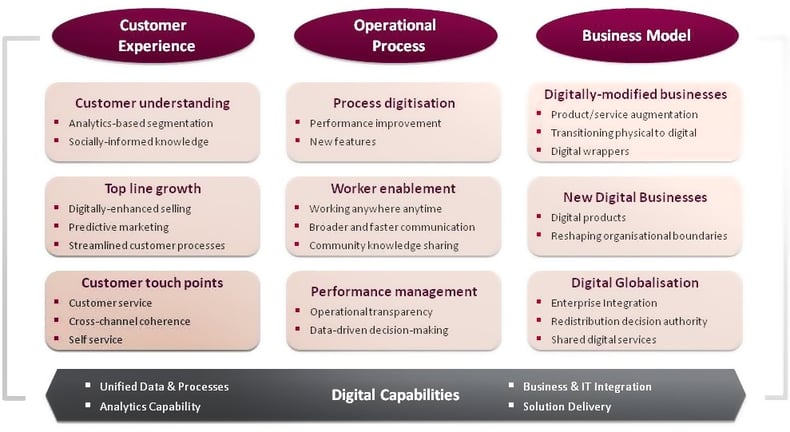 It is important to realize, that each company's digital transformation is going to be different. However, the key to all successful digital transformations is conducting a thorough business assessment. This can be done through a plethora of methods. A company can either conduct a SWOT ( Strengths, Weaknesses, Opportunities, and Threats) analysis; or a company can consider an outside consulting firm for advice.
A company's transformation may not include everything that MIT suggests, so it's important to look within your company operations and see what changes would be the most beneficial.
According to business strategist Brian Solis, "Digital Transformation reflects the state and progress of an organization in motion. The stages are defined by the digital transformation elements that are present in an organization's current position or its immediate roadmap."
Examples of Digital Transformations in Popular Companies:
Domino's PIzza began offering a service which allows consumers to order pizza from any computing device -- this movement appealled greatly to millennial consumers.
JetBlue deployed

high-speed internet and streaming, mobile payments, and other tools to improve the passenger experience.

Ford Motor Company simplified their product line, focusing in on quantitative data and quality vehicles, to unify the company as a whole after their 2006 bankruptcy.
Practical Applications
New technologies are shaping many companies' success. Keeping up with new technological advancements makes it easier to choose which one will benefit your company. According to Forbes magazine augmented reality (AR) and virtual reality (VR) are technology that businesses should seriously consider for possible company progress. Recently, there has been a mainstream shift towards AR and VR. The results from the success of the AR app Pokémon GO shows that users are interested in the interactivity that AR and VR bring to simple applications. Integrating VR could change the way businesses interact with customers and create the option for workplace Gamification, Retention, and Engagement.
Data streaming company PubNub helps businesses implement low-latency Real Time messaging to improve customer interaction. Enterprises that specialize in operations that require live chat or video use PubNub's fifteen global points-of-presence to offer quick connections for all. PubNub uses start-up company C2RO's cloud-based SaaS robotics platform; C2RO's collaboration with PubNub is a great match because of their server-based real time data processing and sensor data processing technology.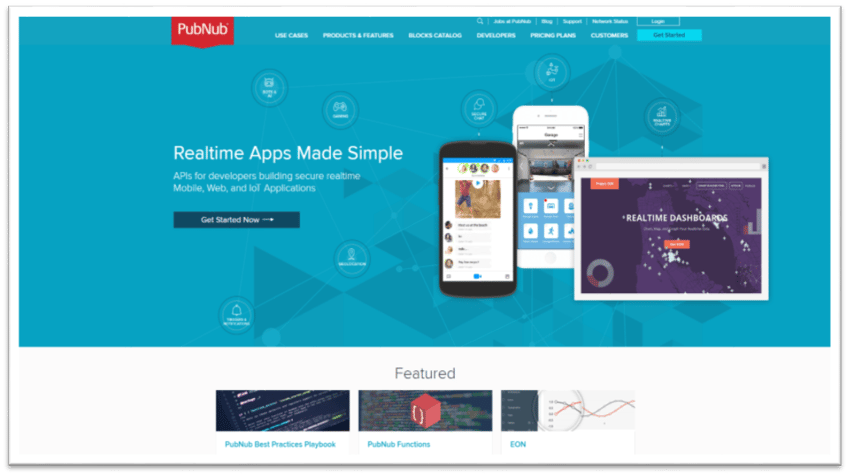 PubNub.com homepage
Companies like PubNub and C2RO help businesses build a Real Time infrastructure with multiple features such as secure chat, IoT (Internet of Things) device control, multiplayer gaming, and mobile push notifications. Services such as a stream controller, mobile push notifications, and real-time analytics help companies with their digital transformation by giving them tools to keep an eye on their development. Messaging across platforms provides instant insights that track metrics and record differentiated usage split by channels.
Internet of Things drives the process of a digital transformation. IoT is a system of interrelated computing devices, mechanical and digital machines, objects, and/or people that have unique identifiers and the ability to transfer data.
That data can be transferred over a network without requiring human-to-human or human-to-computer interaction. IoT offers insight into customers' minds while data analytics help organizations harness this data and use it to identify new opportunities.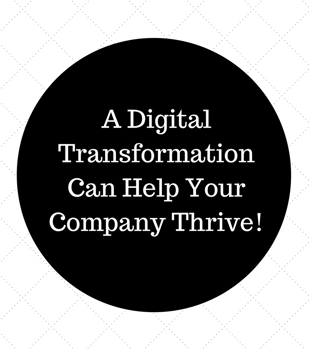 Shattering Expectations
After learning all of this information, it may be hard to believe that Digital Transformations aren't always so... Digital!
A portion of these alterations are simply office lifestyle changes. These changes are as simple as using different languages with employees, setting office dress codes or implementing open door communication policies. Changes like these make the essence of growth apparent in house and make all employees eager to keep up with the change.
If you are considering undergoing a business transformation, Etech7 offers an array of services that will aid you in the changes that you will make within your company. No matter what industry you're in, Etech7 can provide computer network security, remote network security monitoring, IT consulting, and much more.
Conclusion
A digital transformation is an extensive process, but when done right can result in your business bounding forward with the future of technology. Having the ability to conceptualize how digital technologies can impact business is a skill lacking in many companies at the early stages of digital maturity. Starting a Digital Transformation plan can help to avoid falling into that category and elevate your business digitally beyond your imagination.