DeveloperWeek in New York City is the largest developer conference and expo in the country. DevWeek gives tech companies from all over the US the opportunity to acquire new views on tech and interact with up and coming tech talent. Companies are always looking to grow teams and leverage their startups. A are a lot of factors go into choosing the right candidates. Companies who attended DevWeek are focused on connecting talent with demand.
DevWeek attendee HackerRank's mission, is to match every developer in the world to the right job. Their plan is to provide a technical recruiting platform that assesses developers based on actual coding skills. HackerRank wants to revolutionize the way companies discover and evaluate talented developers. Their solution to finding talent is simple; developers use their platform to hone in on their skills, while businesses can scan the results and use Code Pair, which is a pair-programming tool that combines live video chat with a real-time programing integrated development environment (IDE). IDE allows employers to watch candidates code in real time and gain insights into their skills.
In 2008 HackerRanks developers Vivek Ravisankar and Hari Karunanidhi worked as software engineers for Amazon and IBM. They felt that they were spending too much time on job interviews and not enough time building innovative products. Finding a great programmer is more than just words on paper, so Ravisankar and Karunanidhi built the automatic coding challenge that not only cut thousands of hours in recruiting collectively, but also helped flatten the world by promoting a meritocracy. Their efforts earned them a spot at the prestigious Y Combinator startup accelerator program. HackerRank is for developers of all levels whether they have a limited knowledge of code or are coding experts. Everyone can learn and benefit from HackerRank.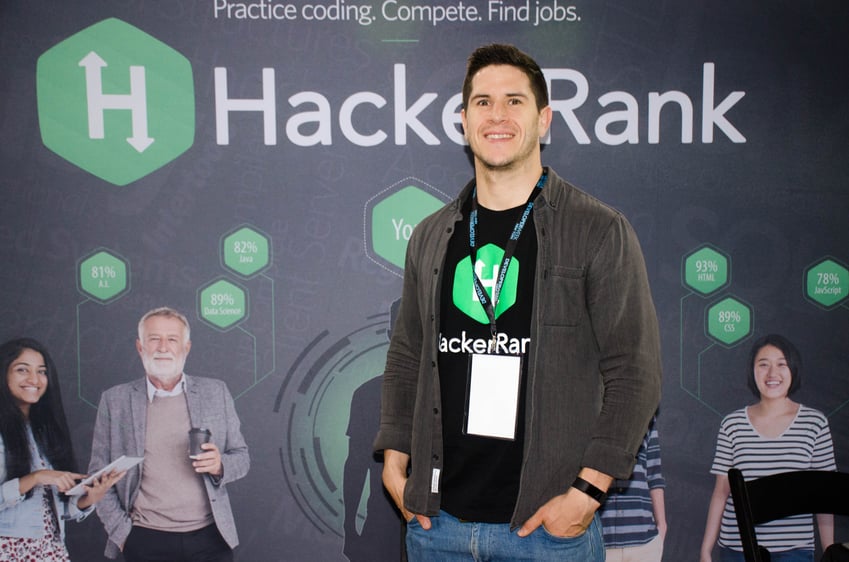 HackerRank representative at DeveloperWeek
No matter what stage people are in their careers, there will always be some curiosity about what's next in their career path. Workey, a social recruitment platform, is designed to help people change the way they plan their career path. Using an AI-based career development platform, Workey allows users to both know their business climate and get concrete offers in real time.
Here's how it works:
First, the user creates a personal profile on Workey.co. Then, Workey's machine-learning algorithm compares your work history to millions of career paths. Finally, it offers the best opportunities for your next career move. The user profiles on Workey.co are anonymous, and only relevant companies will approach you with a proposal. What is so unusual about their platform is that it not only allows the user to decide when he/she is ready to take the next steps in their career, but it also helps people share career opportunities with friends and colleagues.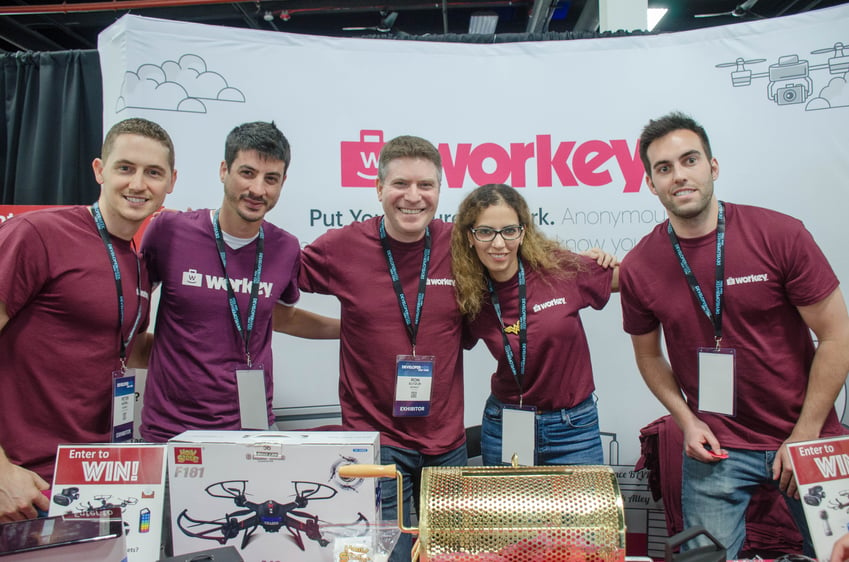 Workey team passing out raffle tickets
Networking is one of the many keys to career success. Avouch4 makes it so that your network can help others and even make you money. Avouch4 is a verified network of professionals that discover new opportunities and employers in order to gain access to quality talent. This process works simply; roles are regularly posted on the Avouch4 website by employers and recruiters. Each referral will have a cash amount on how much you can earn from a successful hire. Each referred client boosts your ranking. When you become a referral champion, you can refer your friends or colleagues to any open roles. Networking with an incentive could change the way we choose to look for work and share jobs.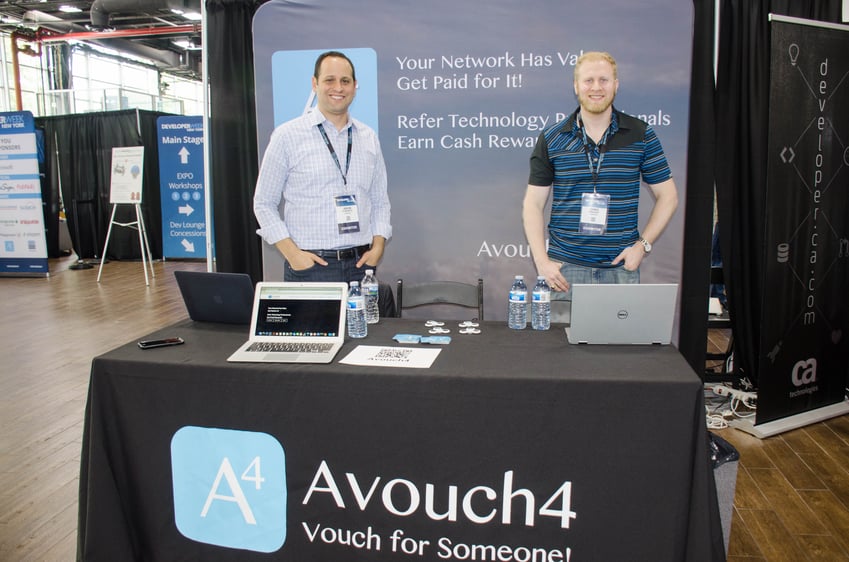 Avouch4 team members at DeveloperWeek