The tech industry in Queens, New York, is booming, but not all companies are reaping the benefits equally. According to a report by Tech:NYC, only 20% of tech companies in the borough have successfully scaled in the past five years.
"In an era of digital transformation, the right IT strategy is not just an option; it's a business imperative," ~Emil Isanov, Founder and CEO of ETech 7
In this blog, we will dissect the IT strategies of the top tech companies in Queens, providing you with actionable insights to elevate your business.
The Rise of Top Tech Companies in Queens
The tech landscape in Queens has evolved dramatically over the years, thanks in part to favorable economic policies and a burgeoning talent pool.
But what sets the top tech companies apart? It's their adept use of IT solutions to solve complex business challenges.
How IT Fuels Growth
According to Gartner, companies that invest in advanced IT solutions grow 2.5 times faster than their competitors.
By integrating cutting-edge technologies, you can streamline operations, enhance customer experience, and gain a competitive edge.
Interested in Leveraging Quality Managed IT Services for Your Business?
Get in touch with us today to set up a free consultation!
SK IT SOLUTION BD: A Case Study in Versatility
SK IT SOLUTION BD is one of the largest tech companies in Queens, specializing in a range of services from pay-per-click to UX/UI Design.
Leveraging IT for Business Agility
The company uses IT to automate mundane tasks, freeing up human resources for more strategic roles. This has led to a 30% increase in operational efficiency, as reported in their annual review.
WebAppick: E-Commerce Development at its Finest
WebAppick, another big tech company in Queens, focuses on E-Commerce Development.
The IT Backbone of E-Commerce
The company uses cloud-based solutions to manage inventory and customer data, ensuring seamless user experiences. According to Forrester, businesses that adopt cloud computing see a 20% increase in customer satisfaction.
Comparison of IT Strategies Among Top Queens Tech Companies
| | | | |
| --- | --- | --- | --- |
| Company | IT Strategy | Specific Technologies Used | Business Impact |
| SK IT SOLUTION BD | Automation | Robotic Process Automation, AI | 30% increase in operational efficiency |
| WebAppick | Cloud Computing | AWS, Google Cloud | 20% increase in customer satisfaction |
| New York Creatives | AI Algorithms | Natural Language Processing, Machine Learning | 25% increase in user engagement |
| M8 | Data Analytics | Big Data, Predictive Analytics | 15% increase in customer retention |
| ETech 7 | Managed IT Services | Server and Desktop Management, Cloud Computing, Data Security | Reduced downtime and increased productivity |
New York Creatives: Crafting Digital Experiences
New York Creatives is among the Queens technology companies that offer a wide array of digital services.
IT as the Catalyst for Creativity
By using AI algorithms for content optimization, the company has seen a 25% increase in user engagement, as cited in a case study by Adobe.
ETech 7: A Top Tech Company in Queens
ETech 7 stands as one of the top Queens tech companies, offering a plethora of managed IT services tailored to meet the unique needs of businesses.
Comprehensive IT Solutions for Your Business
ETech 7 provides a wide range of managed IT services, including server and desktop management, cloud computing, and data security. They also offer 24/7 helpdesk support, ensuring that your business operations run smoothly around the clock.
Discover more about technology with these expert resources:
Secure Your Data with Managed Backup Services
One of the standout features of ETech 7 is their managed backup services.
They offer both secure onsite and offsite backup to the cloud, giving you peace of mind that your data is safeguarded against any potential loss scenarios.
Cloud Computing: Access Anytime, Anywhere
ETech 7's managed cloud services are designed to improve performance, lower IT costs, and provide secure and reliable access to your company data from any device, anytime, anywhere.
Why Choose ETech 7?
According to customer testimonials, ETech 7 excels in providing reliable solutions for your firm's IT needs.
They leverage state-of-the-art software and world-class service to ensure that your IT infrastructure is not just robust but also future-proof.
The ETech 7 Advantage
ETech 7's commitment to delivering reliable managed IT support and consulting services has made them a go-to choice for businesses looking for robust IT solutions.
Their focus on reducing downtime and increasing productivity makes them a valuable partner in your business journey.
M8: Connecting Brands and Consumers
M8 is one of the biggest tech companies in Queens, offering services in Branding, SEO, and Web Design.
Building Connections through IT
M8 uses data analytics to understand consumer behavior, which has led to a 15% increase in customer retention, according to a report by McKinsey.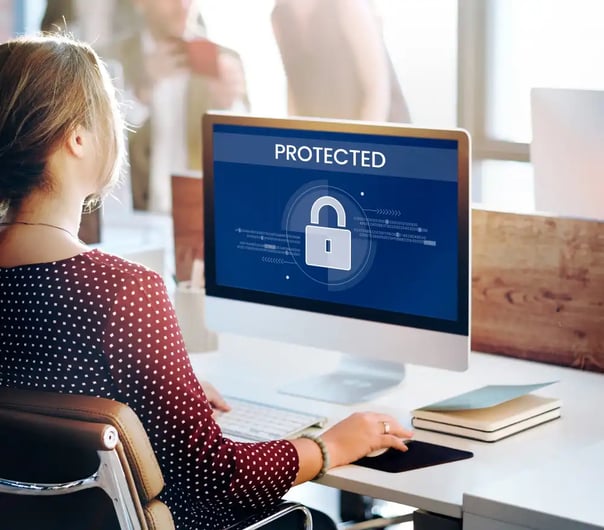 Make Effective Use of Technology Like Queen's Top Tech Companies with ETech 7 as Your IT Partner
The key takeaway is clear: the right IT strategy can propel your business to new heights. The power of IT in shaping the success of top tech companies in Queens is undeniable.
Ready to elevate your business?
Reach out to ETech 7 for a free consultation to collaboratively diagnose your prospective IT needs.