An In-House IT Support Team in 2017 is Old School.
Not to mention Costly and Time Consuming. Outsourcing your IT problems to experienced IT Consultants is the 2017 approach, especially if you're a Startup or Small Business Company.
Uncover why companies are making the switch to Outsourcing and why you should be doing it too.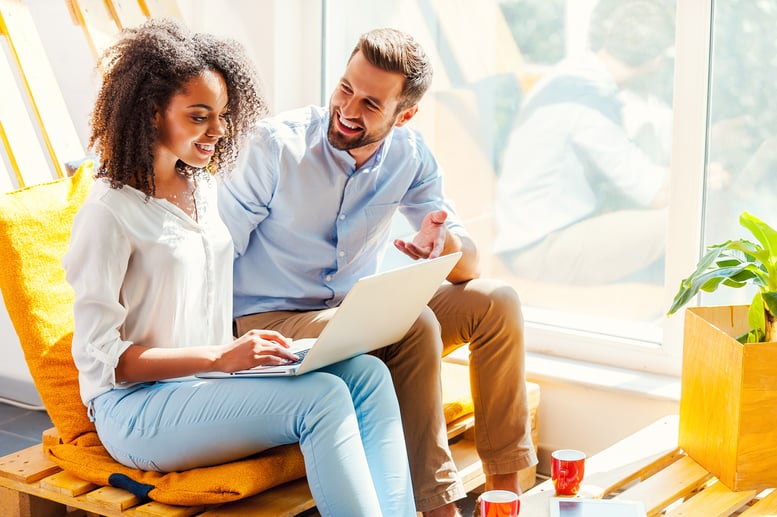 Outsourcing your IT Support increases Productivity and Time Management, while reducing Costs and Technical Overhead.
ALSO READ: WHAT IS IT SECURITY? DOES YOUR SMALL BUSINESS NEED IT?
Before outsourcing your company's IT, you must first know what IT Support is..
What Is IT Support?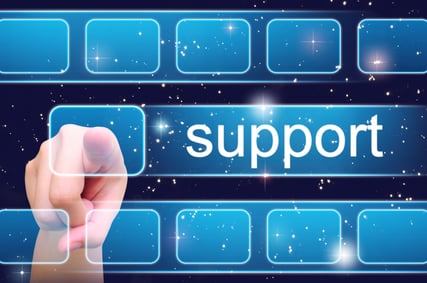 IT Support is a Service provided by a business (or individual) to help and guide Users through their computer-related problems.
If you hear a different vernacular such as, Tech Support or Help Desk, know that these correlate altogether as IT Support.
Why To Outsource IT Support?
Trying to stay on top of IT needs can be exhausting and time consuming, and it drains your vital resources that could be much better spent on R&D, Customer Relationship-Building, Company Utilities, Marketing etc..
Also for Small Businesses, IT Support can be complex, difficult, and costly to manage. It gets even more costly to have an In-House IT Department to handle that management. When you Outsource your IT Support, you can:
→ Focus more on operating your company's core mission and vision
→ Work on more cost effective projects
→ Kickoff company expansion
→ Improve relationships between your business and it's customers
4 Benefits of Outsourcing IT Support
Productivity
Improve productivity across the board. Outsourced IT clears room for more staffing, more customers, more projects, and more growth for your company's infrastructure. You never have to worry about network disconnects, and database storage caps. A Managed IT Support Plan from an IT service company Handles, Manages and Scales these things in tandem with your business' productivity.
Time Management
One of the Most Valuable Benefits of Outsourcing your IT Support is Time.
"Time is valuable in almost every aspect of one's life. So when you put your IT into the hands of professionals you gain more Time to delegate elsewhere." - Emil Isanov
This time could be used to growing your business, building relationships with past customers and clients, gaining new customers and clients, increasing staff relationships, increasing your company's brand, and company web presence, etc.. etc..
Countless opportunities can arise when you have more time on your hands. That's the Benefit of IT Outsourcing. Knowing that your IT system is operating smoothly and is aligned with your company's mission.
Costs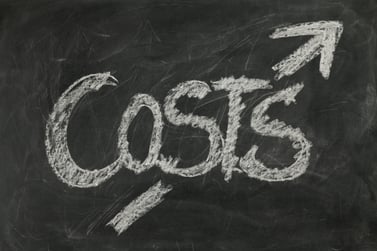 Costs tend to add up for the amount of servers, wires, networks, routers, hard drives etc.. needed for a setup.
When networks and servers have issues, those costs begin to multiply quickly.
So Outsourcing your IT Support saves you Setup costs, Maintenance costs, and Disaster costs. All you pay is a flat service fee.
It's clear and concise, no strings attached.
In-House IT Teams can be costly too.
However, when you Outsource your IT Support, you do not need to allocate company resources just to maintain the salaries and benefits of the In-House IT Team.
Instead of wondering what happened to your computers and networks, let an IT company with years of experience solving IT problems handle the situation for you, out of house, out of sight, out of mind.
Technical Overhead
Another benefit of Outsourcing your IT is not having to worry about the dreaded Maintenance work.
IT Maintenance is not an easy 'Turn On, Turn Off switch'. It requires constant and consistent attention, for system security, network intercommunication, accurate file indexing, and data storage space.
This is only a few of many IT related processes that need attention constantly. From a Startup or Small Business perspective, this is too much time required for only one area that could be used and implemented elsewhere into your company's overall growth.
Not only does it saves you money like I mentioned in #3, It saves you Time like I mentioned in #2. And Yes, it grants more productivity as mentioned in #1.
*Bonus*
24/7 IT Experts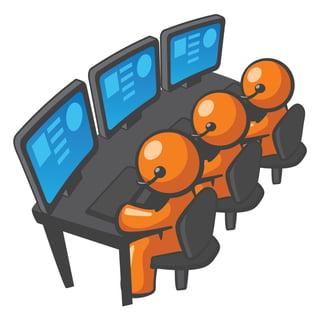 Having an In-House IT Team can overcomplicate your company, adding one more thing for you to manage; one more headache to ice.
As mentioned earlier, you would have to hire certified IT Experts, adding to company costs to account for their salaries.
Then begin building a team oriented chemistry between them. And finally entrusting them to be able to fix every possible IT problem that arises.
This process can be timely and costly.
Outsourcing IT is a cheaper solution with an already well developed and functioning team operating cohesively together. It is a time saving solution as these IT Companies are familiar with everyday IT issues and can pinpoint the source of any problem quicker than typical In-house IT personnel.
IT experts can also handle emergency problems such as the system going down on the weekend. They can bring it back up by Monday morning, ready for business because of their 24/7 remote support.
Who To Outsource Your IT Support To?
Outsourcing your IT alleviates your technical headaches by setting up IT Disaster Recovery Plans, Cloud Backups, Server Security, Remote Help Desk Assistance, and overall System Management.
IT Companies like ETech 7 Provide Outsourced Managed IT Support Plans that provide these services to keep your business Up if your IT Network goes Down.
We handle all of your IT needs ranging from:
Simple IT Help Desk Hiccups to Armageddon Style IT Catastrophe.
ETech 7's Experts are available to you now.
"Keep The Business Up. We Got What's Down."
Outsourcing Other IT Services
Outsourcing IT Support is not the only area of IT you can automate.
IT Companies Offer many Managed Services to assist with further automation and help you relieve potentially stress inducing headaches.
Some of these include:
And the list goes on and on...
And To Conclude..
Outsourcing IT Support is an option you just can't simply ignore.
The ability to Outsource and Automate every IT need you may have is a blessing especially for Startups and Small Companies.
You can have IT Experts with years of experience operating and growing your IT infrastructure relative to your company's overall growth.
And they achieve this by granting you:
+ more Productivity for the Company,
+ more added Time for Company Growth,
+ additional saving on Company Costs,
+ no more IT Maintenance Headaches
and
+ Quicker solutions for your IT problems.
Continue Reading...
> What Is A Server Maintenance Plan And Why Is It Important? (Updated July 2017)
> What Small Business Owners Do To Stay In The Loop And Succeed
> Is Your Business Due For A Digital Transformation?
> What Exactly Does An IT Support Company Do?
> 5 Signs Your Business Is Ready To Outsource Its IT Services
> QUIZ: How Safe Are You From Hackers Actually!?